Welcome To Silhouette Standard Schnauzers
Welcome to Silhouette Standard Schnauzers
About Me
About Standard Schnauzers
Who has puppies or Older dogs that needs a home
Dog Shows Coming Up
Puppy Pictures
Girl Puppy Pictures
Boy Puppy Pictures
AKC/CKC CH. Centara Swingin' On A Star
Star's 16th birthday
Mystique
Merlin: Adopted
CH. Silhouette Harry Houdini,CGC,CGCU, THDA, TKN
Harry Houdini's therapy visits
CH. Silhouette Fortune Teller,THDA, CGCA, RN,TKN
Sabrina's Therapy visits
More pictures of Sabrina
Westminster Picture 2016
BISS Gold GCH. Silhouette's Dirty Harry
BISS Gold GCH. Silhouette's Dirty Harry
More Pictures of Dirty Harry
Silhouette's Scarlett O'Hara
AKC/CAN/INT'L CH. Silhouette's Work of Art
Arthur (AKC/CAN/INT'L CH. Silhouette's Work of Art), CGC,CGCA,TKN,RN,FDC,ATT, FDB
More Show Pictures of Arthur
Arthur's photos
Bonnie(Mini Schnauzer)CH,THDX,CGCA,CGCU,ATT,FDC
Dog Show Results 2012/2013/2014/2015/2016/2017/2019
Northwest Groom Show 2016-Tacoma WA
Favorite Links
Guest Book
Contact
What's New
Welcome!!
Older Standard named Winston needing a home 04-06-22
There is a 4 year old Standard Schnauzer needing a home. His name is Winston and is neutered male. He needs excersize and is overweight. He is use to other dogs and family. Had basic obedience.
If interested please contact Debbie Casey at 360-230-8850 or Snoutreign@yahoo.com
I am a proud AKC Breeder of Merit Participant of Standand Schnauzers!
All my breeding stock has been OFA certified and CERF cleared.
My name is Sara Reas Rawls and my goal in breeding is to produce healthy puppies with great structure, looks, health, sound temperment - and to improve the breed! I have puppies on occasion, and will assist in any way I can to referrals to reputable breeders I know. This is my beautiful female "Star" AM/CAN CH. Centara Swingin' On A Star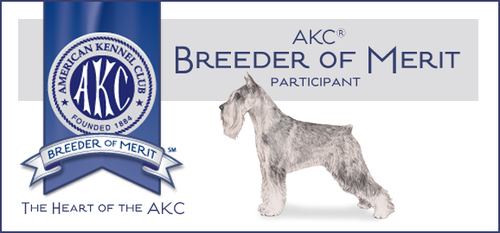 I am from the Pacific Northwest outside of Seattle.
Bred for Health, Temperment and Conformation. Puppies occasionally! Show, Obedience, and Companion prospects to approve homes.
"Star" Am/Can CH. Centara Swingin' On A Star
Thanks for visiting my website and enjoy looking around.
Feel free to sign the guest book and let me know what you think of the dogs and my website.